FREE ROOTSWORK MASTERCLASS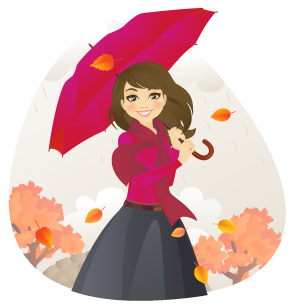 Join my list to register for the Free RootsWork Masterclass:
Testimonials:
"I got so much awareness, not only in the area of eating. I find myself being so much better in taking care of myself — the self care part we had gone through, and just tuning in to what it is that I want, and what it is that I need. My life really changed in a lot of ways. People won't see the changes, but I feel the diference. I'm a lot more compassionate to myself than I used to be, to the point where I feel like, "That was so mean of me not to be compassionate to myself!" I feel almost like the amount of compassion that I had for other people reflected zero of the amount of compassion I had for myself. I don't know why I wasn't treating myself as equal to other people. Why was I being so mean to myself? I'm finding there are so many areas where you really helped me out and I am very grateful for that. I don't even have the words to give you the exact details of what's going on — even with the going to sleep on time, it's everything! The whole reframing of EVERYTHING. My whole thought process is going in a total different direction. It's really amazing. You helped me get on to the right path and I'm just going to continue on. It really helped me in my relationships with others…in the point that I learned that I'm a human being, and I have to take care of myself. Part of my problem in my relationships is just being a big victim. A lot of the part of being able to stand up for myself, a lot of the tools I got were not davka from my therapist, but a lot of it I picked up from you. At a certain point I felt like I was even gaining more skills through this — for my relationships and for other things — besides for my eating part. I thought Intuitve Eating is Intuitive Eating. But you ended up going in so many different angles where my whole thought process is totally different. I feel I have more backbone to myself now. I feel so changed and it's amazing…it's really amazing. Thank you very much!"
"Childhood memories have haunted me for many years. No matter how many times I addressed these issues in therapy I couldn't seem to get past them. Working with Rena over six sessions, I finally broke through the memories that were blocking me from body acceptance, the feeling of never being full, and really feeling my feelings. I am 67 years old and at last I am free to live my life with gusto! Rena's gentleness yet deep probing helped me immensely. I strongly recommend working with Rena in order to live your best life."
"I've been wanting to email you for a while, but life kind of got in the way of me sitting down and writing to you. Last night's Chanuka party made me realize just how much I've changed, and I couldn't push it off any longer.
I hosted a Chanuka party at my house and was sitting next to someone who recently started the same diet plan that I used to follow. As I was listening to her describe how Chanuka parties are like battle zones and she is prepared to fight and control herself, I realized how I used to think like her, and how far I've come. She continued by describing how she literally starved at a recent wedding, didn't touch any food besides for some raw salad, pickles, and cut up fruit, and because she was "good", she treated herself to a diet ice cream when she got home.
Listening to it from an IE perspective, I realized how warped that kind of thinking is, and how much calmer and happier I am since I've given myself permission to live and enjoy the bracha around me (not only food). I stop multiple times during the day just to enjoy holding my baby daughter and talk to her. I eat and am aware of what's going in my mouth. I listen to what I need instead of quieting my inner voice with cake. I handle the day to day stresses of life by reframing my negative thoughts and perceptions.
I lived through the family simcha and didn't beat myself up about how I looked. (As a by the way, the dress I was talking to you about fit well b"h). No, I am not as thin as I would like to be, but I am happy and feel alive. In fact, sometimes, I can't believe that it's really me!
Thank you for being the catalyst for my very own Chanuka miracle."
Step 1:
Register
Register now for the free master class by filling out the form above. This class will help you get clear on how to start healing…at the roots.
Step 2:
Email
I'll email you the details for listening to the class immediately upon completing your registration. Make sure to white-list my email address so that you receive it in your inbox. If you're using Gmail, drag the first email you get from me from your "promotions" folder to your primary inbox. Then you're all set!
Step 3:
Show Up
Get ready to give this class your all to gain the maximum benefit from them. Prepare a quiet space for 25 minutes where you won't be disturbed. I can't wait to share it with you!