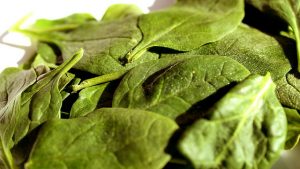 Ingredients:
1 medium sized onion, diced
1 small zucchini, diced
2 garlic cloves, sliced
100 g / 3.5 oz cottage cheese
3 eggs
1 cup of chopped spinach
4 slices of yellow cheese
salt and pepper to taste
Directions:
Saute the onion, zucchini, and garlic in olive oil. Meanwhile, blend the spinach and the eggs. Mix the sauteed and blended mixtures together, and add the cottage cheese. Add in any salt or pepper at this point. Pour half the mixture into a baking pan. Lay down 2 of the slices of yellow cheese. Pour in the remaining mixture. Top with remaining 2 slices of yellow cheese. Bake at 350 until set in the middle. Enjoy!